Diné College
Worked with the Marketing and Communications Department to develop a recruitment drive, and develop other college publications such as department brochures, annual reports, and other student information publications.
Annual Reports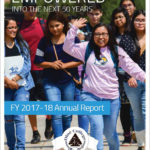 2019 (completed by their in-house designer)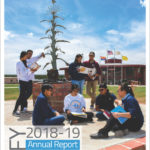 2020 Print Projects
2018-2019 Print Projects
---
Dilcon Community School
Graphic Design consultant for many projects and worked on their staff recruiting efforts
---
Diné Media Group
Consult with the Diné Media Group as a Graphic Designer for various projects.
---
Navajo Housing Authority
Consult as the Graphic Designer with the Marketing and Public Relations team for their 50th Anniversary celebration, and other publications for the company.
---
Tséhootsooí Medical Center
Multi-media Specialist for Tséhootsooí Medical Center Office of Planning and Logistics. Developed many department publications as well as their annual report and strategic plan.